SPE10130
TFP200 Floor Scabbler Petrol
Product Description
The TFP200 floor scabbler is ideal for preparing concrete for refinishing, removing surface coatings, concrete reduction and concrete scabbling. The TFP200 comes with a fully adjustable handle-bar and is 50mm dust extraction ready. Wear charged on TCT Flails on termination of hire.
Prices shown up to 12 weeks. For hire periods over 12 weeks, please call or email us for the best rates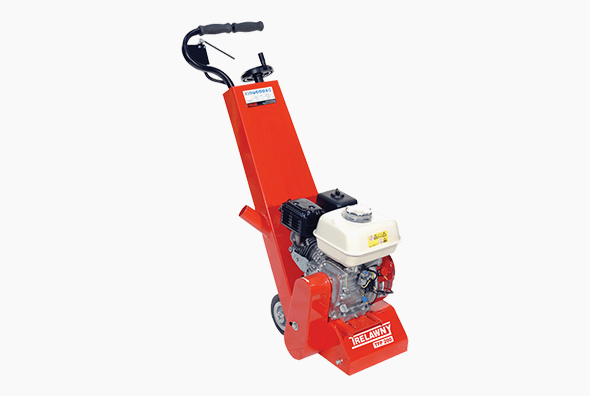 Our Prices
*
Excluding or Including VAT
Delivery & pick up
All costs are subject to delivery charges if you are not collecting your items. This is calculated when you checkout but will be confirmed by our Hire team when they call to confirm your order and take payment. This covers the cost for us to deliver the items and pick them up from you at the end of the hire period.
Damage Waiver
There is an optional (but highly recommended) 20% Damage Waiver fee added. If you choose not to take this, you will be liable for the cost of repair or replacement should the product be damaged or lost/stolen while you have it. Read more about our Damage Waiver.
Safety Information

High Vibration Risk – The red glove symbol covers products over 10m/s2. This equipment could cause vibration injury even when used for a short time each day. Specific assessment will be required.

View Safety information

Specification

Specification

PLEASE NOTE: Details and specifications contained herein, are correct at the time of publishing. We reserve the right to change specifications at any time without prior notice.

Engine

Honda GX160

Power

5.5HP

Fuel

Petrol

Working Width

195mm

Max Cutting Depth

3mm

Length

900mm

Width

350mm

Height

900mm

Weight

59kg

Features & Applications

Features & Applications

PLEASE NOTE: Details and specifications contained herein, are correct at the time of publishing. We reserve the right to change specifications at any time without prior notice.

Suitable for smaller jobs and where manoeuvrability is important
Removal of hard coatings
Levelling and removing layers of hard materials such as concrete
Removing painted lines
Grooving and texturing concrete
Removal of coatings and scale from steel surfaces