SIT10300
CUTTING STATION 1390 x 780 x 1900
Product Description
Our ever-popular Armorgard CuttingStation is a neat, mobile workstation that eliminates the need for a separate cutting room and is essential for safely cutting lengths, such as conduit, timber, cable tray and pipe.
Improvements to the CuttingStation include new lighting, chamfered corners to further reduce noise and a new expandable working area to accommodate mitre saws. The cutaway sides cater for easier handling of longer lengths, and improved support arms are now quicker and easier to change between four different configurations.
Integral health and safety features include rubber matting, fire-rated, noise-cancelling foam, and PVC screens to contain sparks. Extraction and air filtration units can easily be fitted and a roomy, lockable cupboard provides secure storage.
Find out more and download the full spec here.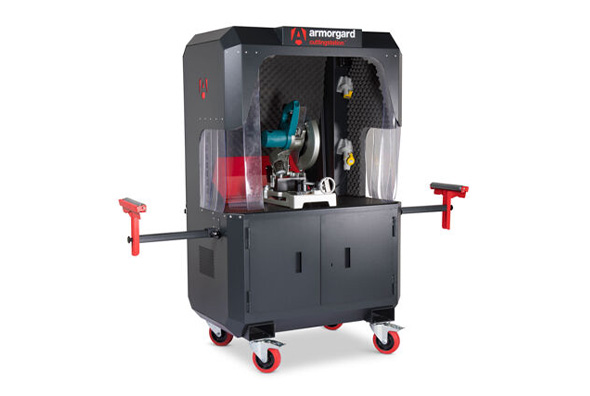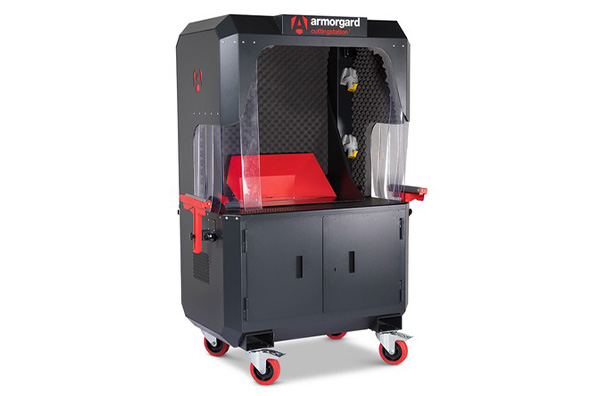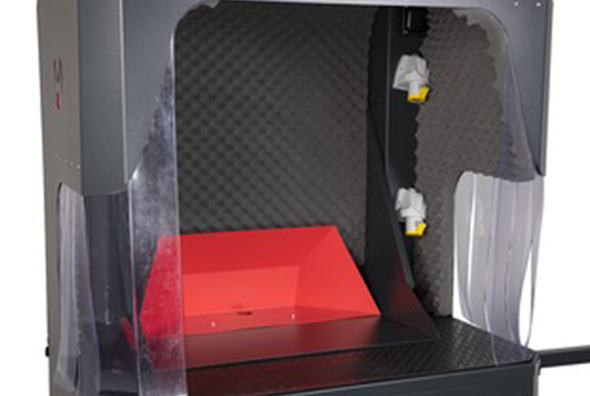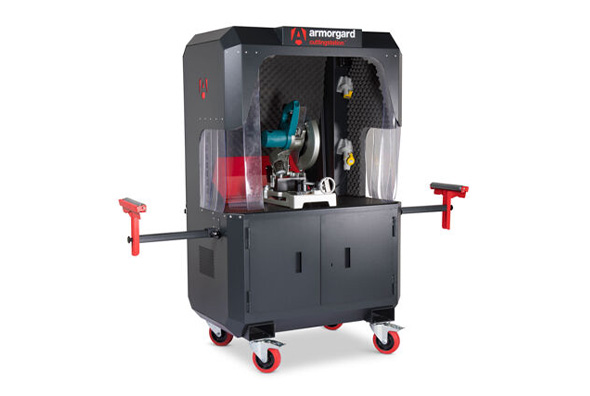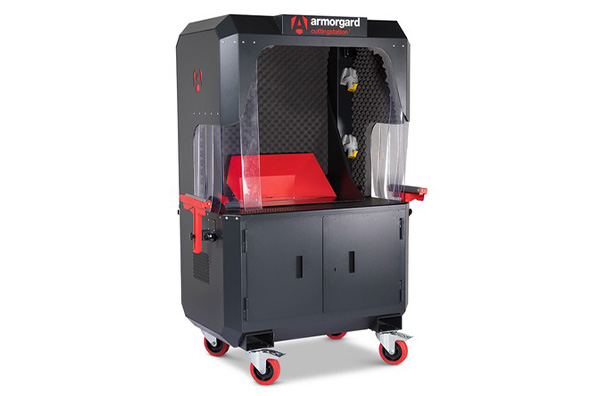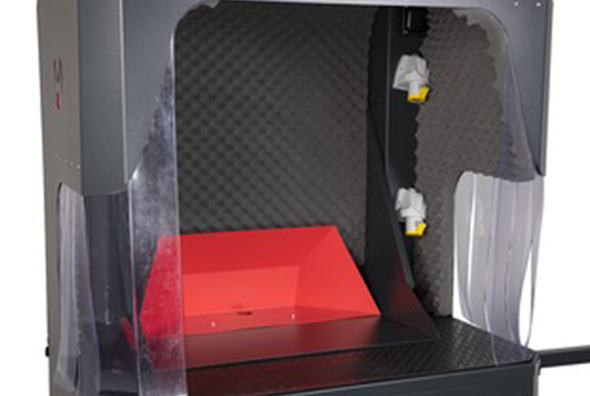 Our Prices
*
Excluding or Including VAT
Delivery & pick up
All costs are subject to delivery charges if you are not collecting your items. This is calculated when you checkout but will be confirmed by our Hire team when they call to confirm your order and take payment. This covers the cost for us to deliver the items and pick them up from you at the end of the hire period.
Damage Waiver
There is an optional (but highly recommended) 20% Damage Waiver fee added. If you choose not to take this, you will be liable for the cost of repair or replacement should the product be damaged or lost/stolen while you have it. Read more about our Damage Waiver.
Safety Information
Specification

Specification

PLEASE NOTE: Details and specifications contained herein, are correct at the time of publishing. We reserve the right to change specifications at any time without prior notice.

Length

1390mm

Depth

780mm

Height

1900mm

Weight

175kg

Features & Applications

Features & Applications

PLEASE NOTE: Details and specifications contained herein, are correct at the time of publishing. We reserve the right to change specifications at any time without prior notice.

Sound deadening, fire rated foam minimises noise pollution
PVC curtains to contain sparks
Rubber mat to reduce vibration
Extendable support arms with 4 configurations
Heavy-duty all-swivel wheels for easy moving
Rubberised wheels for reduced vibration​
Recessed external power sockets, to prevent being knocked
Extendable back panel provides extra workspace for mitre saws
New and improved lighting position for increased productivity
Recessed 110V inlet power supply, and 2 x 110V internal sockets
Swarf collector with dust extractor connection
Secure cabinet to keep your tools safe