LIG10070
9m Ecolite Lighting Tower
Product Description
Hire the environmentally focused 9m ecolite lighting tower reduces fuel consumption and other running costs by up to 80%. With dusk to dawn auto switching and a quiet running diesel engine, these lighting towers are ideal for use at outdoor events.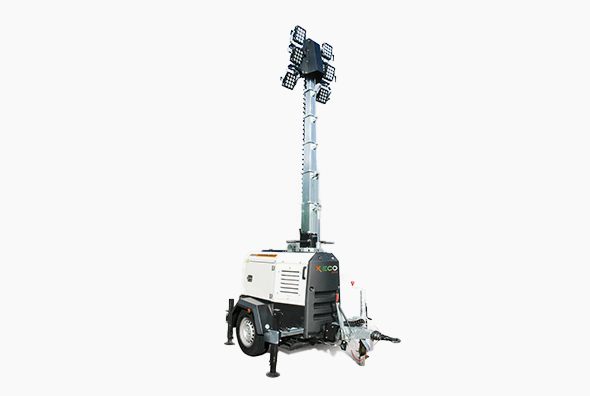 Our Prices
*
Excluding or Including VAT
£256.92 £308.30 1 week + 1 day
£299.74 £359.69 1 week + 2 days
£342.56 £411.07 1 week + 3 days
Delivery & pick up
All costs are subject to delivery charges if you are not collecting your items. This is calculated when you checkout but will be confirmed by our Hire team when they call to confirm your order and take payment. This covers the cost for us to deliver the items and pick them up from you at the end of the hire period.
Damage Waiver
There is an optional (but highly recommended) 20% Damage Waiver fee added. If you choose not to take this, you will be liable for the cost of repair or replacement should the product be damaged or lost/stolen while you have it. Read more about our Damage Waiver.
Safety Information

No Safety Gloves Required

No Ear Defenders Required

There is no vibration risk with this product.

View Safety information

Specification

Specification

PLEASE NOTE: Details and specifications contained herein, are correct at the time of publishing. We reserve the right to change specifications at any time without prior notice.

Noise Level 

85dB(A)

Fuel Capacity 

95l

Fuel Consumption 

0.5l/hour

Total Runtime 

170 hours

Length 

2500mm

Overall Height (Floodlighting Position) 

8850mm

Width 

1345mm

Weight (unlaiden)

750kg

Features & Applications

Features & Applications

PLEASE NOTE: Details and specifications contained herein, are correct at the time of publishing. We reserve the right to change specifications at any time without prior notice.

Ideal for a range of applications from construction to rail, events, sports training and industrial plant shutdowns